Rodents May Be Small, But They're A Big Problem In South Florida!
Over the past few years, rodents have become an increasing problem for home and business owners. Not only are these pests masters at getting into buildings, but once inside, they can wreak havoc by damaging property, introducing dangerous parasites like fleas and ticks, and spreading harmful illnesses. Furthermore, having rodents in your establishment can strike a major blow to your business's reputation. Therefore, rodent problems must be dealt with quickly and expertly, and that's where we come in!
Our Rodent Control Services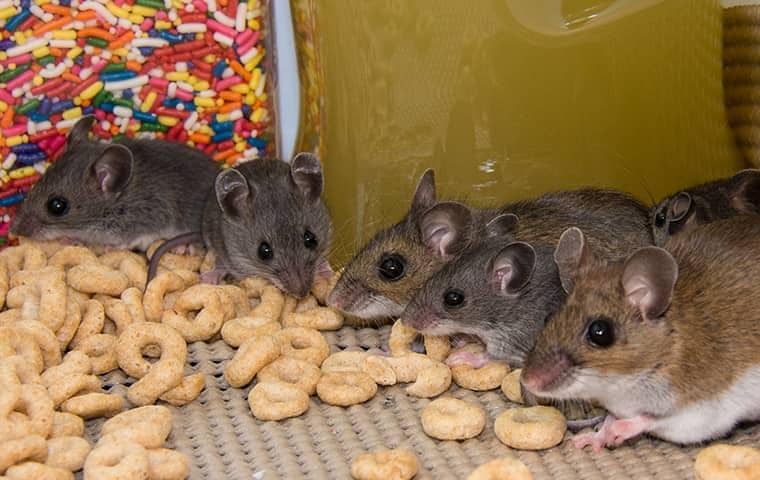 Here at Reynolds Pest Management, we offer a number of different rodent control options based on each customer's individual needs, including:
Baiting Services
Often used for commercial purposes, bait stations are strategically placed outside of a business or residence as an effective way to keep rodents out.
Trapping Services
If rodents have already gotten into your home, it's important to completely get rid of them before proceeding with exclusion services. We'll strategically place traps in order to catch and remove the rodents that are currently in your home.
Removal Services
Once those rodents have been trapped, they will need to be taken care of. As an added benefit, rodent removal is included with all of our rodent control services.
Sanitation Services
When rodents get into your home or business, they can cause a variety of health, creating an unsafe environment for your family or customers and employees. And depending on the length of their stay and the severity of your infestation, you may find that your attic, wall voids, or other areas have been covered in rodent urine and feces. And cleaning up that mess is not only frustrating, but also dangerous. But with our sanitation services, we have the equipment and training needed to have that mess cleaned up in no time.
Extermination Services
When a more permanent solution is necessary, our extermination services can eliminate your rodent problem while giving you the peace of mind knowing that they won't return.
High-Quality Exclusion Services For Mice & Rats
If you're looking for professional rodent control and prevention services for your South Florida home or business, then Reynolds Pest Management is the right choice for you! To defend your property against invading rodents and the problems they cause, partner with us! Our rodent exclusion services are the first line of defense against future infestations. In addition, we'll inspect your home or business to determine entry points and areas of weakness, then seal those areas to eliminate entry points for invading rodents. To learn more about our commercial and residential rodent control services and the benefits they could have for your home or business, reach out to us!
Request Your Free Inspection
Complete the form below to schedule your FREE inspection today!