Why Would A Pest Control Company Take Care Of My Plants?
Believe it or not, pest control and lawn care services go hand in hand. While Reynolds Pest Management may be most known for treating the pests that invade your home, treating the pests that invade your yard is just as important to us. Some outdoor pests, such as fire ants, mosquitoes, and stinging insects can be harmful to your family's health and well-being while others can be harmful to the grass, plants, and flowers you spend time and energy cultivating. Here at Reynolds Pest Management, we treat for all kinds of pests, including lawn pests. It only makes sense that, while we take care of the pests that may destroy your lawn, that we also provide services to take care of your lawn itself.
Our Lawn Care & Ornamental Offerings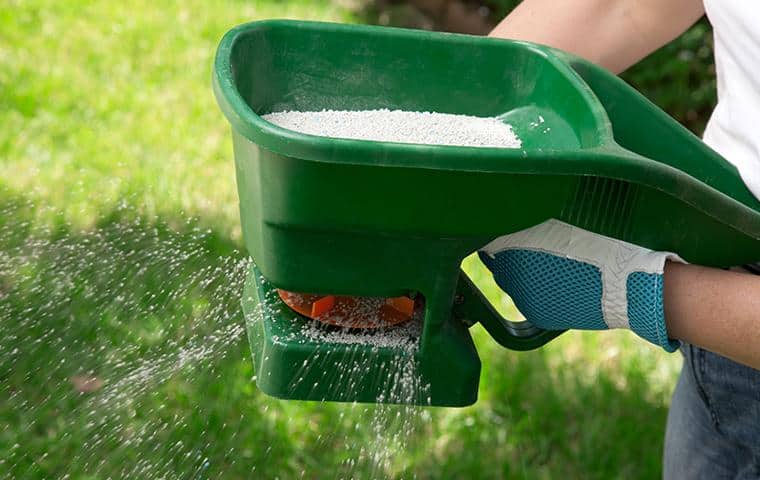 Insect Treatments
There are many insects that can harm your lawn, shrubs, and trees which is why we offer lawn care services to treat for and eliminate common lawn pests including chinch bugs, aphids, bark scale, mealybugs, whiteflies, and more!

We also offer TopChoice Annual Fire Ant treatments to eliminate fire ant colonies from your property. This treatment is performed once a year and not only protects your yard for an entire year, but also protects against other outdoor pests such as fleas and ticks for up to three months after treatment.
Lawn Fertilization
If you want a lawn with lush, green, weed-free grass, look no further than us at Reynolds Pest Management. We provide fertilization services to help keep your lawn looking healthy while also protecting it from harmful diseases and fungi. While providing our lawn care services, we'll also make recommendations for how to keep the plants on your property pest-free and looking their best!
Tree & Shrub Treatments
If you're looking to keep the trees on your property healthy and growing, then our fertilizing treatments may be the right choice for you! At Reynolds Pest Management, our slow-release fertilizers make up for the nutrient deficiencies in the soil, providing the trees and shrubs found on your property with the conditions they need to grow and thrive!
For more information about our lawn care, fertilization, and lawn pest control services, and how they could benefit your lawn and landscaping, feel free to reach out to us!
Request Your Free Inspection
Complete the form below to schedule your FREE inspection today!