The Best Pest Control Services For New Homes
If you're building a new home, then you've probably thought about installing a central air system or maybe a central vacuum, but have you ever considered installing central pest control? New home builds offer the distinct advantage of being able to prevent pests before they become a problem! Here at Reynolds, we have been in the business of installing and servicing Tubes In Wall Systems for over 20 years, but many new homeowners aren't yet familiar with them. If that's the case for you, here's what you need to know!
What Is A Tubes In Wall System?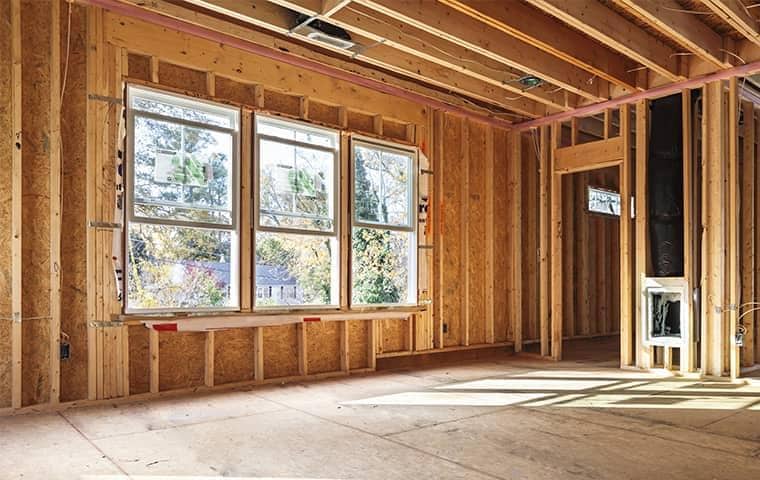 The Tubes In Wall System is a central pest control system that is installed in the walls of your home and is used to treat for pests throughout your entire home!

Installation. The Tubes In Wall System is installed as your home is being built. During installation, specialized tubes are placed within the walls themselves and are then connected to an external service port on the exterior of your home. As a result, this system is not visible from the inside of your home!
Maintenance. The Tubes In Wall System requires quarterly service visits. However, since the system has external service ports that can be accessed from outside, our technicians do not need to enter your home in order to provide treatments and perform the maintenance services for this system. During treatments, pest control products are sent into the tubing system through the service port on the outside of your home. After those products have been added, the tubing system in your home will send out a mist to every stud within the walls, effectively eliminating every pest living within the walls of your home!
Benefits Of The Tubes In Wall System
Safety. The pest control products used in this system remain contained within the walls of your home and do not make contact with your family or pets.
Cleanliness. With the Tubes In Wall System, there is no need for chemical sprays within your home, helping to keep your carpets, floors, and baseboards clean.
Economical. The pest control products used last up to six times longer than others since they are not exposed to ultraviolet light, which breaks down traditional products.
Effective. This system is extremely effective at eliminating the pests living inside your home by reaching the areas where they live and breed.
Convenient. Since the tubing is connected to an exterior service port, our licensed service technicians can maintain the system with no disruption to your daily life.

* Please note that The Tubes In Wall System eliminates general pests, but is not intended for termites or flying insects.
Request Your Free Inspection
Complete the form below to schedule your FREE inspection today!