We are a licensed and professional residential and commercial attic cleaning company in Florida. Our clients have been relying on Reynolds Pest's Attic Cleaning Solutions to provide high-quality, comprehensive cleaning services for safety and sanitation purposes in their home or business since 1991. We do not consider any attic sanitizing or cleaning job too small for us! Each job is accomplished at the highest level of quality that is characteristic of our firm, at the most appealing costs. We provide a full-range of solutions for attic cleaning options, and we are devoted to providing quality and thorough attic cleaning solutions to our customers!
There's a reason that we have been a trusted company since 1991, and also the #1 choice for attic solutions, including Attic Cleaning Services. Just read our reviews from customers, we are experts in the industry and only provide professional services. Our attic cleaning services are available in many areas of South Florida. You can rely on Reynolds Pest to remove your rodents, seal all entry points, and provide you with a quality cleaning and sanitation service! Our clients specifically appreciate our strong commitment and and will-to-please for 100% satisfaction. We intend to make certain that our clients are pleased and that all needs have been fulfilled. Reynolds Pest Management, Inc. has a dedication to attic solution and other quality services.
Let Our Attic Cleaning Specialists Make A Difference In Your Attic And Home's Environment!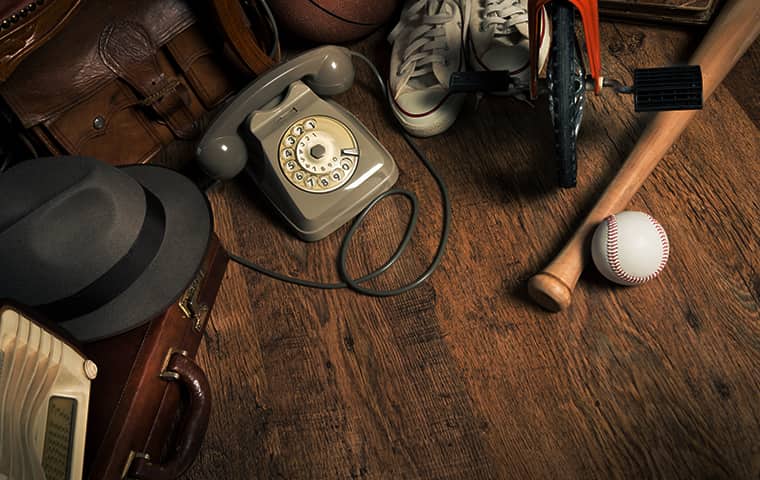 Our highly educated attic cleaning specialists use top of the line products and equipment for a deep, healthy, and balanced attic cleansing. You can trust our equipment and our proprietary cleaning solutions to offer the cleanest clean, and also the safest process available! Reynolds Pest Attic Cleaning Services are the most effective in Florida and leave your attic fresh, clean, and rodent free! Attic cleaning due to rodent outbreaks is crucial and highly recommended for a healthier air quality and environment. The attic cleaning service will be performed after our rodent control experts trap all rodents and seal all entry points in the attic and roof.
Attic Cleaning After A Rodent Outbreak
Rodents (including rats, mice, and squirrels) will leave your attic in shambles. Besides the damage they cause, they are guaranteed to leave behind a huge mess of shredded insulation, papers, wood, and feces. Feces from rodents contain harmful bacteria which can lead to allergic reactions, respiratory issues, and other health problems for those who live in the home. Whatever the droppings from rodents touch or come into contact with will contaminate the surface and foods they may have gotten into. Rat feces can lead to 4 different types of viruses/ diseases:
Hantavirus: Potentially a life-threatening disease transmitted to people through rats, mice and other rodents. Humans can become infected with the Hantavirus through inhalation of the infected rodent urine, feces, and saliva.

Bubonic Plague: This is typically transmitted through the bite of a rodent itself, or, in other cases, by a flea that has been feeding off the blood of the infected rodent.

Salmonellosis: Salmonella can be spread through rodent feces coming into contact with food or water sources.

Rat-Bite-Fever: Humans can become be infected with this virus through consumption of contaminated foods from the infected rodents.
Attics can easily become a health hazard through the contamination of the rodent droppings. The insulation inside your attic can be destroyed, or contaminated by rodent feces and urine. Leaving contaminated insulation inside your attic can lead to health issues for the people living there. Having the attic sanitized and cleaned properly by a professional with the right tools and products would include removing the contaminated and damaged insulation and will guarantee you a healthier home and fresh air to breathe. Reynolds Pest uses the right products to sanitize your contaminated attic and the right attic vacuum to remove the insulation. Once it is taken out of the attic, the feces and debris left behind after the rodent outbreak will also be vacuumed and removed from the home. At Reynolds Pest, we provide attic insulation services. This entails replacing the contaminated insulation with fresh, high-quality cellulose insulation. Cellulose Insulation is highly recommended for home owners as it will ensure your home to be energy efficient. This type of insulation is made of recycled paper products and can last up to 100 years!
Request Your Free Inspection
Complete the form below to schedule your FREE inspection today!