National Pest Management Month In April 2014

In honor of National Pest Management Month in April, listed below are just a few simple and easy preventative measures on how to secure your home from unwanted pests and rodents. After a long hard winter and things begin to thaw out, it would be a great idea to do a little spring cleaning, starting with checking your home or business in order to determine what pest control measures are needed to protect your home or business from the awakening little critters. Just like bears hibernate for the winter, so do most pests.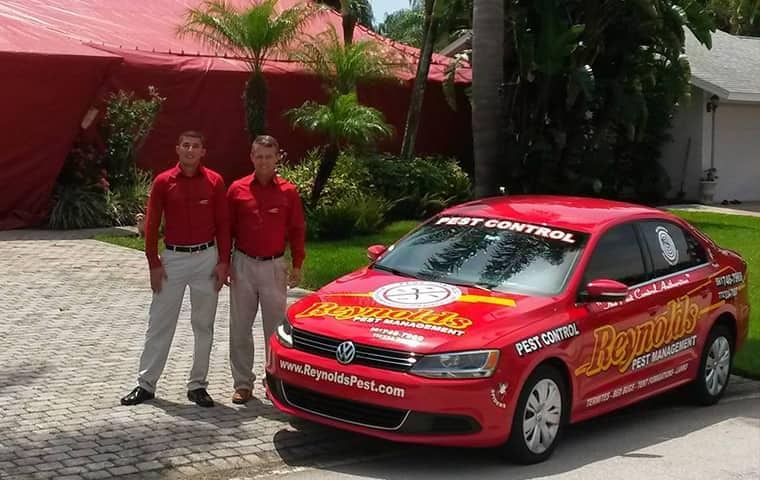 IN APRIL, CONSIDER THESE LITTLE TIDBITS THAT CAN SAVE YOU MONEY AND TIME IN THE LONG RUN:
Do a physical assessment of your home or business by doing a walk-through inside/outside of building's structure and foundation to seal up any cracks, holes or small openings;
All trees and shrubs should be trimmed back so they are not physically touching any fixtures or building structures;
If screens are torn or missing from windows or doors, repair or replace them;
Keep all debris at a distance;
Eliminate moisture or standing water from plumbing pipes and fixtures;
All food and trash should be securely tighten to prevent pests from finding their way to the source (this includes pet food dishes and storage containers); and
Finally if there are any noticeable signs of pests or infestation, contact a licensed pest control professional immediately.
Preventative measures and being proactive are the best ways to treat a pest or rodent infestation before it begins. These little measures will save you money and time over the long run. Pests cost homeowners and businesses millions of dollars in damage each year. The smallest pest like termites which can destroy a building if left untreated, to mosquitoes carrying a dangerous borne illness like the Chikungunya or Chick-V for short can cause serious health issues. Millions are sent to hospitals and doctors each year because of stinging insects, allergen carrying dust mites and cockroaches that trigger asthma and/or allergy attacks. This causes an increase in medical expenses for homeowners, business owners, and insurance companies.
Contact Reynolds Pest Management, Inc., your local pest control professional during National Pest Management Month, to inspect your home or business for unwanted pests today.