Pest Control Hobe Sound, FL
Hiring Reynolds Pest Management, Inc will certainly bring a new meaning to a pest free home. Our treatments are to keep you safe from the numerous threats that hide in and around your residence from several kinds of bugs and also animals. With a experienced team of pest control operators ready to eliminate the pests you are seeing in your home, you could wager that your hopes of never seeing an ant in your kitchen once more will certainly begin after your initial treatment.
We are a family operated pest control company that stays dedicated to going beyond all consumer expectations. Since 1991, we have created strong consumer connections as well as an impressive credibility for efficient service and also knowledgeable professionals.
Pest Control is a leading service in demand. With the large mass of wooded land and water sources, pests are abundant and can be found inside as much as outdoors. Having a pest control service is typically required for most homes in Hobe Sound. Pest control services are easily performed and keep you and your family safe from pests and the many bacteria that some carry. Not every home in Hobe Sound has encountered pests inside. This is a good thing for the homeowners. However, in order to keep the home pest free it is recommended to have a pest barrier placed along the perimeter of the home to prevent any future infestations. Services in demand include termites, ants, flea removal, ticks, and rat control.
Hobe Sound is well known for bugs and many rodent outbreaks. In fact we have customers out of state who inquire about what kind of insects they should expect and details about our services prior to moving! That how valuable our well-knowledge staff is!
Pest Control
Hobe Sound homeowners and business are becoming pest free with Reynolds Pest Management, Inc pest control treatment programs. Many pests of all species are found throughout Martin County and must be controlled professionally to avoid large infestations that typically migrate into homes and buildings. Pest control is only effective when the correct methods of pest control are practiced. The pest needing to be exterminated will only be eradicated if the pest is identified and understood. Attempting to eliminate a pest in without the correct knowledge on that pest may result in non-effective treatments.
In order to properly eradicate pests, the pest needs to be understood, for example the breeding, feeding, and living habits. Reynolds Pest Management, Inc. knows how to identify the pest found, locate the source of the problem, and with professional training know how to execute an effective extermination plan for that specific pest.
Ant Control
Residents will encounter ants more often than any other type of bug. There are different types of ants that are commonly spotted in or around a home in Hobe Sound.
Reynolds Pest primarily receive calls for flying ants, fire ants, carpenter ants, and ghost ants. These ants are easy to exterminate. Homeowners sometimes feel that ants are harmless so they allow the bugs to go untreated inside their homes. However, not eradicating ants will lead to huge infestations within your home. There are occurrences where homes had thousands of ants crawling on walls, counter tops, and even worse inside their beds. Always eliminate any type of bug you find inside your home.
Mosquito Control
Mosquitoes have been a huge topic in today's news due to the viruses and diseases that they can transmit to humans and pets. Reynolds Pest Management, Inc offers effective and affordable mosquito treatment services for residents in the area. Mosquito treatments are the best way to keep mosquitoes from your property. The great thing about having mosquito treatments performed on your surroundings, it that it helps make your backyard more pleasant for outdoor activities and erases the worries about the viruses from mosquitoes.
Mosquito treatments do not have to be performed on a schedule with Reynolds Pest Management, Inc. The mosquito controlling company offers one time mosquito treatments for events like weddings or birthdays.
Termite Control in Hobe Sound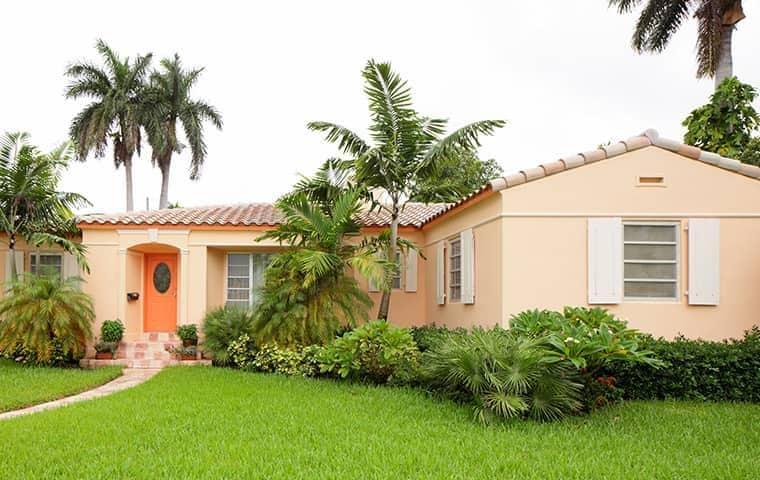 We all have heard about termites and the damage they cause. Hobe Sound Termites are active at all times of the year. Having your home inspected for termites will help you catch an existing infestations before serious and costly damage is done. Termite Inspections are easily scheduled and are affordable. Protect your home with termite services at Reynolds Pest Management, Inc.
Why Hire a Professional?
It is a better choice to hire a professional bug exterminator in Hobe Sound due to the effectiveness of the products they utilize as well as top quality equipment. A professional bug control tech is trained in identifying the source of the problem your are encountering in your Hobe Sound home or building.
A professional pest control company is able to eliminate your bug problems easily and fast. Many times attempting to control your insect outbreak without a company and you will not have good results. The pest may continue to appear inside your home. Our technicians are placed through extensive and on-going education about the types of bugs in Florida and the biology of them. Not to mention what to use and how much to apply without causing harm to those that live inside the home including pets. The steps we'll take are the following:
Inspect and Identify
Identify the pest source or area of infestation
Determine the best product, equipment, and technique to in order to treat
Perform treatment according to EPA and state laws
Provide a follow up to determine if the treated pest or critter is 100% eliminated
Your Local Licensed Pest Control Company
In Hobe Sound there has been many non-licensed pest companies performing work and advertising as a licensed professional. This seems to be common in Hobe Sound. Many times an individual will be able to acquire products and advertise pest control services without a license.
Reynolds Pest Management, Inc encourages you to always investigate the company they are interested in hiring. Never allow a person or company apply pest control products inside or around your home without verifying their credentials, licenses, and expertise. This can turn bad very quickly. The state requires all pest companies to follow strict laws, applications and products laws, as well as to receive ongoing education in the field of pest extermination.
Our clients will tell you that each of our pest control operators are very well trained and licensed to perform pest control services. We take it a step further by performing background checks, identity verification checks, and investigate for any past violations. You can count on Reynolds Pest to only hire the best qualified individuals to join our team.
Free Estimates for Exterminator Services
Reynolds Pest Management, Inc. is available so contact us today to provide you a free estimate after inspection your home, attic, or lawn.
Request Your Free Inspection
Complete the form below to schedule your FREE inspection today!