Award reflects company's high level of pest management customer service
Reynolds Pest Management, Inc. main headquarters in Port Saint Lucie, Florida is proud to announce their recent award through Angie's List, the "Super Service Award" for pest control, mosquito misting, fertilization, and lawn care. This specific award is the highest ranked award presented to only a very few select superior companies with outstanding reviews. In fact, Reynolds Pest Management is The TOP Angie's List Company in Florida and the only mosquito-misting recipient. Angie's List is one of the country's leading directory website for consumers searching for licensed contractors, experienced doctors, qualified companies, and great recommendations. There are over 500 service directory categorizes found within Angie's List.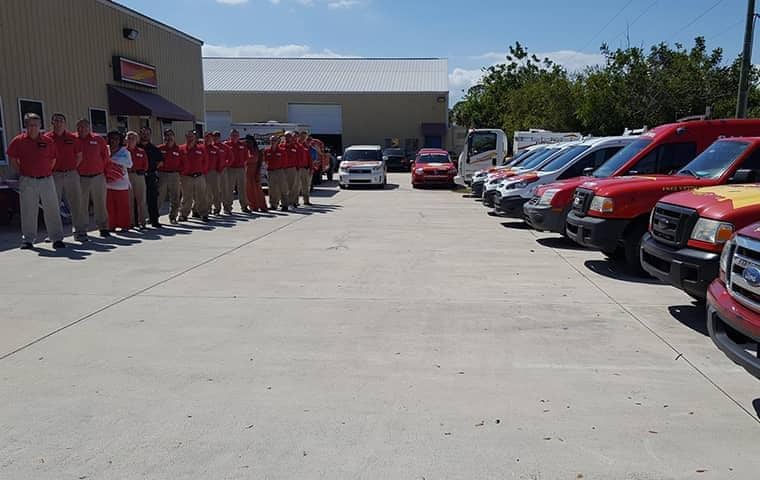 Reynolds Pest Management, Inc. is proud to serve Indian River, St Lucie, Martin, Palm Beach, Broward, and North Dade County for all pest control needs whether they are an Angie's List Member, or not. They offer affordable and quality services on a daily basis with a no contract required policy! The team of highly experienced and certified pest exterminators are capable of eliminating all pests from your home or business and prevent them from returning.
Only less than 5% of business listed on Angie's List will ever be awarded with the "Super Service Award". Reynolds Pest Management, Inc. takes great pride in the honor of receiving the award. There are approximately 2 Million people that make up the Angie's List member community that take reviews and their references seriously. The award was presented to Reynolds Pest Management, Inc. for the services categorized in Pest Control and Pest Control Exterminating, said Angie's List Founder Angie Hicks. "It's a mark of consistently great customer service."
Angie's List Super Service Award 2014 winners have met strict eligibility requirements, which include an "A" rating in overall grade, recent grade, and review period grade; the company must be in good standing with Angie's List, have a fully complete profile, pass a background check, and abide by Angie's List operational guidelines. Service company ratings are updated daily on Angie's List. Companies are graded on an A through F scale in areas ranging from price to professionalism to punctuality. Members can find the 2014 Super Service Award logo next to company names in search results on AngiesList.com.