FPMA Region 13's February Pest Control CORE CEU's

The FPMA Region 13 held its February pest controlmeeting for members and non-members of the Florida National Pest Management Association. Core CEU's were offered at this meeting by guest speakers Dr. Phil Koehler, an entomologist, and Dr. Roberto Pereira of the University of Florida Entomology Department. Labels, PPE, and Pesticide Safety were his topics and a great choice for the new year. Safety is always our goal as pest professionals and starting off this year with a refresher in safety, preparations and handling of pest and lawn care products is what we all need.
BELOW ARE THE HIGHLIGHTS OF THE PRESENTATION:
Safety Precautions and Preparations when Handling Chemicals and Pest Control Products
How to handle Pest Chemical Products, Stored Chemicals, and Lawn Chemical Products
Container deficiencies in Chemicals or Products for Pest Control and Lawn Care uses
How to prepare Pest Chemical products
In depth analysis of Label Interpretation for label requirements of pest and lawn care products.
What to wear in certain situations for example ventilated and non-ventilated areas.
Understanding of PPE and Products that do not require it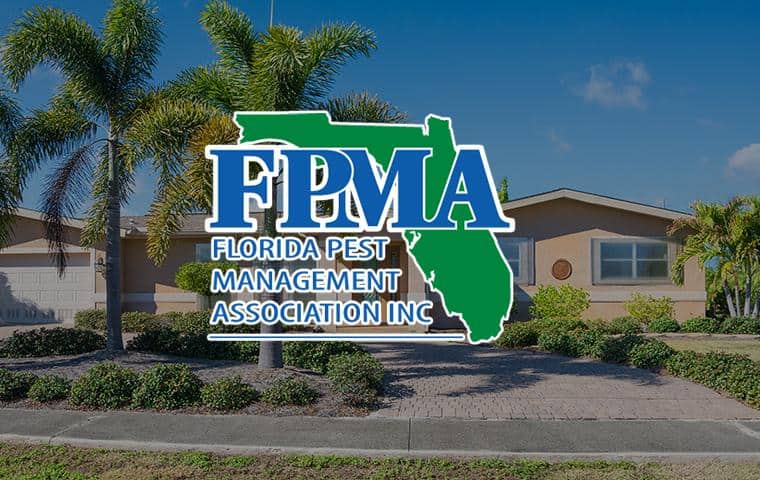 CONE HEAD TERMITES
This is a new termite species to Florida, it is not a native pest. The Nasutitermes Corniger is a Caribbean termite species first appearing in the Unites States in 2001 and believed to have been eradicated in 2003. State officials and researchers have identified this tree termite in South Florida late last year. The Tree Termite will attack homes, trees, wood products, lumber, and other wood items. The Cone head termites interacts with animals that typical build nests in their path like bats. The termites will in a sense share their nests with these animals. To identify this termite it has a tear-drop cone shaped head. The nest sites can be at the base of trees, on the exterior of the trees like branches and trunks, inside infested wood items, boats, other structures. Trails of this termite are identified easily because they are tunneling above ground on trees, and other exterior surfaces and sometime along soil pathways. These trails and tubes typically are their passage to and from the inside of a structure.
Due to the importance of this species of termite and the importance of not having it re-infest the United States a homeowner can not just have any pest control exterminator remove the nest. In fact the state officials must be contacted to identify the location of the termite source and they will remove and eradicate the termite nest by incinerating it. Most calls for this termite are expected for May.
For further information of FPMA Region 13's February's Meeting, please feel free to contact Chris Reynolds of Reynolds Pest Management, Inc. in Port St Lucie, Florida. Chris Reynolds is the Region's director of 2013 and previously director of 2012. He was nominated Director of the Year in Florida in January and is very educated on the FPMA memberships and benefits and would be able to extend the information to those interested.