Reynolds Pest Management, Inc. Helps Homeowners Prevent Pests and Rodents this Holiday Season
The holiday season is not a time to be worrying about pests or rodents. The season about enjoying good times with family or friends and making memories. However, the colder weather typically leads to a pest or rodent infestation. Taking precautions before the holidays arrive is wise and helps prevent many issues with insects, mice, or rats. Another problem many homeowners will face is accidentally bringing pests or rodents into the house via Christmas trees, wreaths, firewood, and store bought products.
Ants, spiders, and even roaches are easily brought into the home on seasonal or natural decorations such as Christmas trees and firewood. Firewood typically is the leading source to household pests. Firewood before being purchased is left outdoors where it is susceptible to ants and spiders. Christmas trees as well. The trees that are brought indoors can have ants, spiders, and sometimes rodents such as squirrels or mice. Prior to moving any seasonal decorations or trees into a home, it should be inspected to confirm if any insects or rodents are found inside.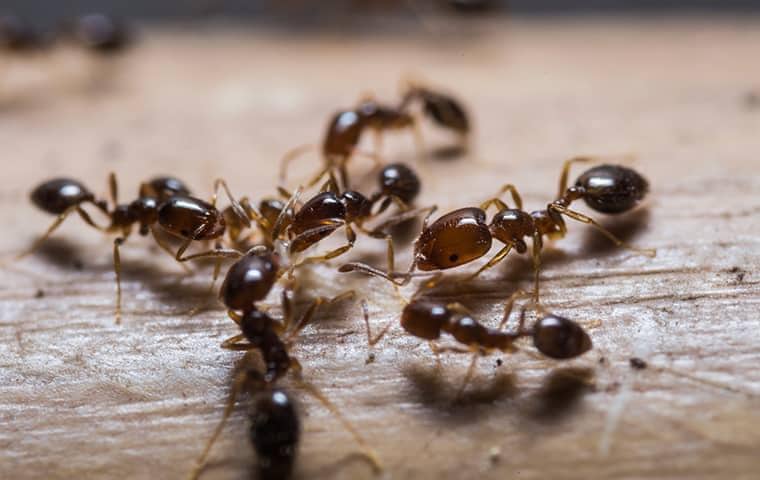 To avoid pests or rodents disturbing guests this holiday season, Reynolds Pest Management. Inc provides the following tips:
Live holiday decorations or trees should be inspected outside or in store before locating them indoors.
Firewood should be left away from the exterior of any home to prevent the insects living within the firewood from finding entrance to the home.
For decoration that are stored, unpack them outdoors to be able to be prepared if pests are found inside. They can be discarded outside rather indoors.
Baking is high during the holiday and so baked goods or baking products many times contain pantry pests. Inspect baking goods or other goods susceptible to pantry pests.
Store food in airtight containers. Ants are common to find inside sweet foods.
Reynolds Pest Management, Inc. encourages homeowners to be extra careful during the holidays and follow the prevention tips. Home pest inspections are available to Florida homeowners and visitors that may be concerned about pest infestations and rodent outbreaks.