Eliminating Ants and Controlling Ant Infestations Indoors
If eliminating ants, regardless of the species, have found their way into your home or other indoor surrounding and is causing a nuisance in your life, you are not alone. According to a recent research study performed by the National Pest Management Association, 25% of homeowners
claim ants are the biggest problem and most encountered pest. This exact same study disclosed that majority of all residents have had problems with ants which is making them one of the most common insect nationwide. In addition to being a general
nuisance, ants can in some cases depending on the species, result in damages in your home and most likely eating your food that they have access to.
Once they've infested your house, ants are among one of the most difficult pests to control. The NPMA provides the public with tips to keep ants out of your home:
In numerous instances, ants enter your house in search of food. You could keep ants out by maintaining your kitchen spick-and-span as well as eliminating all accessible food resources. Always maintain food, particularly sugary
foods, in tidy, airtight containers. Rinse out recyclable containers, take garbage outside regularly as well as save it in secured containers. Be sure to clean down all countertops regularly with soap as well as water, and also wash up
any sort of oil or spills instantly.
Avoid leaving pet food out for extended periods of time. You could create a moat to maintain ants far from your pet dog food by positioning the dish inside one more shallow, larger meal with an inch of water in it.
Caulk or seal and also secure all splits as well as openings around your house's structure that can supply entry from the outdoors, particularly those areas near and in the kitchen area where food is prepared. Trim any sort of tree
branches and also bushes that touch the outside of our home to protect against ants from accessing to your home.
Get rid of sources of dampness or standing water that may bring in ants. It is very important to get any type of plumbing system leaks taken care of promptly. Ants are attacked to water sources.
If ants do locate their way right into your residence regardless of these precautions and they prove to be difficult to control or eliminate, always seek the aid of a certified pest control specialist or pest control company. A pest
professional will have the ability to recognize which varieties of ants are existing in your home or business and can help you regulate the problem.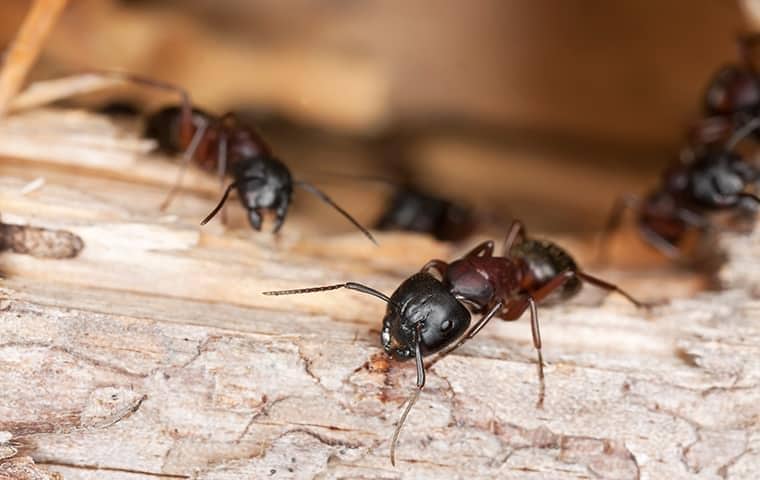 Avoidance as well as preventative measure is the very best form of bug command against ants. Acting before a trouble occurs can save the property owner the trouble of attempting to remove the ant infestation or trying to find where
the issue is stemming from.
Controlling Ants Indoors
Most ant intrusions within a dwelling will certainly lead to the support of a professional pest control company well-informed in managing ants no matter the kind. Many home owners take preventative measure steps to a different
degree by working with a pest control company to place a pest barrier around their homes or company to protect against the ants and also various other pests from entering in at first. Having an insect barrier is a fantastic way to avoid any sort of infestations from taking place within your residence.
Florida residents from Brevard County to South Florida, can rely on effective ant controlling solutions provided by Reynolds Pest Management, Inc. Technicians are experienced and certified to prevent or eliminate ants of all types from indoor surroundings. Contacting Reynolds Pest Management, Inc. initially at the first sign of ants inside a home or business can save time, money, and stress.